[
News
] [
2006
] [
2005
] [2004] [
2003
]
ARCHIVED NEWS
11/1/04
Yo whats the deal with this album? When will it be done? When our ears start bleeding from all the remastering... No really we promise it will be done so so so soon. Meanwhile check out some
pics
from our last MIT gig courtesy of tyler fox - thanks man!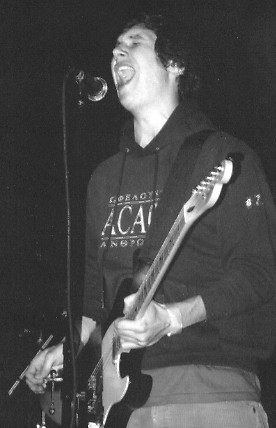 10/11/04
Thanks to Maria, Sarah, Sky and the EC folks for putting on a mighty good party saturday night. We had a blast exploring tunnels, jumping on the trampoline, and trying to climb into second floor windows. Also thanks to Tyler and Will for making it out to PA's for the weekend double header, and thanks to Corey, Elijah, and the Dodgers for playing some great music, and to J at the bar for her insightful comments on shakespeare and smokey and the bandit en espanol.
9/15/04
Hey all you Polski Fans. We got written up in
ComputerWorld
Magazine...in Poland! (Thanks to Kuba Tatarkiewicz) Check out a rough translation
here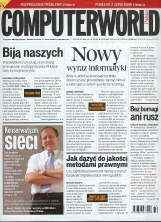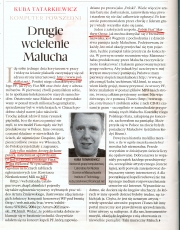 9/8/04
Thanks to the MIT folks (Marta, Kim, Tostado) for putting us on the bill last weekend, it was a fun tho rather abrupt set. Big thanks to that mob of kids who begged and screamed for us to keep playing. And kudos to Sonic Bonnet for playing an enjoyable set. And also big thanks to the makers of PBRs, for really making the night special. We owe you one.
9/1/04
Well Arlenes was our 30th show and perhaps our first taste of the rocknroll lifestyle.. we raged through the night and muchas gracias to johanna and sonia for letting us crash. We had a great time and it was really fun to see some old and new faces in the city. Unfortunately we busted out before the protests, that wouldve been fun i bet.
8/4/04
Okay okay, the albums coming. hold on to your horses. we got a little ambitious and decided to add a couple tracks. We promise it will be done soon, its in the final stages of mixing and then we'll give it quick little mastering massage and voila! it will be worth the wait. we may even have some rough drafts ready to give out at Arlenes at the end of august..
7/25/04
Thanks to everybody who came out to the Kirkland last night, we had a good time playing despite the rushed set. Thanks also to
Corey Heaslip & the Concentration
, and
Once Over
and the last band whose set we bumped. Not sure what happened to those other bands that were supposed to play. We ended the night at a cool little party on Pearl St. and joe barely escaped with his skin intact. We will probably play one more show at the end of august around here, and hopefully one in NYC too, before taking a break in the fall. And dont forget the 2nd album is on its way..
7/23/04
Big thanks to the crowd at Bogarts last night! What can we say? It was sweet. With our name up on the marquee and everything. Actually it was pretty historic for us, our first hometown show, and we've been playing for - oh whats it been? almost two years now? Usually we say we're from boston but last night the truth came out: We are all townies! We even relaxed and experimented with a little rare cover action to close out the night, courtesy of Beck. And of course, big thanks to American Freeway for yet another great set, you guys rock. Don't forget we're playing at the Kirkland this saturday night with a bunch of great bands, cmon out to somerville and get your groove on.
7/22/04
!Ho Now! Residents of ye old hometown of BH2O beware! We are playing an impromptu couple sets tonight at "Our Place" aka Bogarts with American Freeway. Yes this is our very first show in the town that raised us up from wee lads. Bring on the townies!
7/19/04
Polski will play the Kirkland in Somerville this coming Saturday, come out for a fun filled evening of song and impromptu makeshift motorcycle repair. Also playing:
Corey Heaslip & the Concentration
,
Teleopop
,
Once Over
, and
Alison Block
7/9/04
We've just posted a page at
Garageband.com
and we put fatboy ahem "adipose boy" up there for people to download and review. If you feel like it check out the link and do a review of our song and nominate it or something. We'll try to get a track from the new album up there soon as we can.
7/5/04
Hey folks, polski is slaving away in the studio to finish tracking the second album. Rumor is we are looking to play a show in our lil ol hometown of BH2O and then we're playing at the kirkland in somerville on the 24th. If all goes well, we could have some pre release cd's available by then. Hope everyones having a happy summer. We are trying to cram in as much hiking, motorbiking, rafting climbing and rocknroll as we can, while still leading our clark kent lives as ordinary scientists.
6/21/04
All Asia was fun as usual, with stunning and exhilirating performances by American Child and American Freeway. We may be back there fairly soon for another round of polski mischief. Thanks to all who came out!
6/16/04
So last night was another watershed for us, we had a fun time playing TT's with some good bands Coulter from Seattle and Corey Heaslip & the Concentration from the Cape. It was a warm night in central square and playing a rock show suited our mood, we enjoyed it. We played some newer stuff, a couple oldies, and MSO attempted a change guitars in the middle of a song maneuver for the first time - and it would have worked seamlessly but for one little detail: the Strap! all were amused at the hokey irish jig antics that ensued. at the end of it all we went out for some beers, tossed a frisbee and went home and crossed off the first part of "Play TT's and the Middle East" (we played Upstairs in march) off our TODO list (literally). It had been up there for 9 months or so. We gotta say we like the sound (thanks Di) at TT's very much! Its so nice being able to hear yourself sing.
6/2/04
We are right in the middle of tracking our new album, tentatively called "The Luddite Spy." ELK laid down some hard hitting drum tracks at Zippah and JGO built a clone of a
Neve preamp (N72 from Seventh Circle Audio)
from the PCB up so we could bring that spacious and warm sound home with us to our garage studio. MSO is riding out of the city on his motorcycle late nights to put the guitars on top, and things should be ready for mixing within a fortnight. Stay tuned..
5/17/04
This Friday Polski heads into
Zippah
to lay down drum tracks for our upcoming album. We are real excited about it, it should be a good time and hopefully an even better album. We're also booking for the summer, so if anyone has any requests for places to play, shoot us an email.
5/2/04
Hey we had fun playing in providence even though the set was short. Congrats to the winners, they are surely on the path to discovering the meaning of "garage rock". For us the quest has ended, so we'll just return to our garage and continue to crank out the rock we love. Speaking of which, we will be birthing a brand spanking new album in a few weeks time. We are psyched to lay down some new tracks and bring you all up to date with where we're at a year from our first release. Keep your ears to the ground, this one will be worth the wait. As before we'll be doing drums at Zippah and the rest at Budapest Studios aka our garage.
4/24/04
Hey guys, Polski will be playing at the regional
Battle of the Bands
in Providence RI this coming friday night April 30th.
Its a "Garage Rock Band" competition sponsored by Steven Van Zandt and Dunkin Donuts.
Come check it out, it should be a good time.. Details on the shows page.
4/13/04
Hey we've got some pictures up from CBs, check out the
photo gallery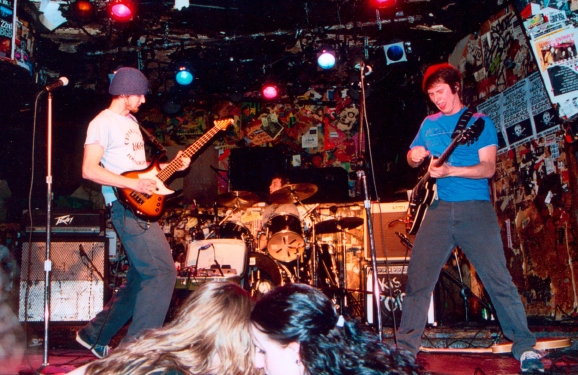 4/9/04
We wanna lavish thanks on everyone who came out to see us at CBs on a tuesday night. It was a great scene, a great night and we had a blast playing with so many familiar faces in the audience, old friends, folks from RPI and MIT Dartmouth and even Princeton... Muchas Gracias to craig and
Hey Tiger
, who entranced us with a spectacular set. We hope to import them up to our neck of the woods for show this summer. And yes, the bathroom at CBs IS all its cracked up to be!
4/1/04
Hey no foolin but we're actually going on at 9:40pm this coming Tuesday April 6th at
CBGBs
. Were playing with some great bands so come out for a night of fun rocknroll!
3/29/04
Hey all you Nueva Yorkas, we're coming down to see you and play at CBGBs next Tuesday April 6th at 7:45 ish. Thanks to Craig and Hey Tiger for this opportunity!
3/21/04
GREAT BIG THANKS TO EVERYBODY WHO CAME OUT TO THE MIDDLE EAST TONIGHT! YOU GUYS ARE AWESOME! Oh hey the noise reviewed our skybar show! They ripped us a new asshole! i think their main criticism was that our singing was awful, our keyboardist wasnt even visible, the drumming was incompatible with the wearing of headphones, and that we were wierd. or wait, was that a compliment? i feel like they must have left something out...? perhaps our songs suck too? yes that must be it. :) but hey, anyway we had a blast tonight. we love you all
the polski boys
3/20/04
Come out and see Polski UPSTAIRS at the MIDDLE EAST
this Sunday night!
3/16/04
Thursday 3/18 we're playing at the New Wave Cafe in New Bedford
with Thrift Syndicate and Baby Strange and then this Sunday 3/21
come see us at THE MIDDLE EAST UPSTAIRS with Buxton Fallout and Mersa.
I think we go on around 10:30!
3/9/04
Some of you MIT folks might have seen this
tech supplement
in the halls last week. Cant help but think of the Stills show I saw last month... :)
3/7/04
Hey folks, next show is coming up in a few weeks at the New Wave Cafe in New Bedford on 3/18, followed by upstairs at the Middle East on 3/21. Thanks again to the ponies for hooking us up with Jacques Underground, it was a good time. Hopefully we'll get some pics up on the page.
3/2/04
Okay we've got a full lineup of shows coming this march. Kicking it off we're playing friday 3/5 at Jacques Underground thanx to the steel ponies, then 3/18 at the New Wave Cafe in New Bedford with Baby Strange and others, culminating in the middle east upstairs on 3/21, plus we'll be chugging down to NYC for a CBGBs gig on april 6th. We appreciate all the support thats gotten us to the point where we are this booked up, and we look forward to seeing some old and new faces out there.
3/1/04
Thanks to the ACACIA crew for supporting this past weekend. Well, what can we say? The RPI battle of the bands was comical as usual. In fact the act before us
was
a stand up comic. And then, to keep the laughs going, this circus troupe of 8 or 9 "sound engineer" clowns hilariously put on an ad hoc sock puppet comedy of errors that sent erratic bursts of white noise shooting into our ear monitors while we were playing. Nothing like a jolt of pure white shreik to help you get your groove on. But thats not all, the jokes kept coming, with accolades going once again to the band with a ten minute long drum solo. We were busting our gut the whole time, thinking 'is this really happening? again?' there was a cute girl band 'green tab' that was a welcome break from the general cacophony, but they didnt win either, which really makes us wonder about this RPI place...
2/24/04
Hey all, we've got a few shows lined up, starting with a battle to the death this weekend at RPI. Theyve even given us a dressing room, we've already made arrangements for the brown M&Ms and moist towelettes following the performance. And next month in march we will be Upstairs at the Middle East with some brand spanking new songs for you all. All you MIT folks with spring break the next day should have no problem rocking out on a sunday night - hey maybe we can all go back to the lab later and throw back some C2H5OH hee hee.
2/19/04
Thanks to all the fans who came out to see us at the Skybar last night, all the way from BH2O and beyond, including a special guest appearance by Roadie Joe all the way from UMASS. It was a good time with some interesting bands "Steel Ponies" and "Nightrally". Our next gig is at RPI february 28th, and then we're looking at playing around beantown again in april. We will also be recording some new songs, so stay tuned.
Polski Wraps up Winter 2004 East Coast Tour
Big thanks to everyone who helped us out with lodging, logistics and booking. We worked really hard on this ourselves, but we never could have made it without the booking efforts of Leah and Craig, the hospitality of everybody along the way, and especially the aid of Roadie Joe, who kept us glued tight. All we can say is....nice one. Click here to check out where we played
Kroghs, NJ













1/11/04
Sha-baam! Wow what a sweet place! Thanks to everybody at Kroghs, we had a blast playing and closed out the tour in grand style in Sparta New Jersey to a packed house. Thanks to Corner of Gray for setting the scene with some smooth tunes. The crowd response at Kroghs was amazing, and we were really amped up to be playing in front of such enthusiastic folks. Thanks to everybody that expressed interest in our stuff and checking out the CD, if anyone else wants one drop us a line and we'll see what we can do. Thanks to michelle and gina for hanging out and explaining the whole NJ sarcasm/friendliness thing - it was fascinating - although we were admittedly disappointed that the hot tub suggestion turned out to be a ruse. All in all we had a great time touring up the coast, playing shows and making people groove to the music we love to play. You can expect us to bring you more shows and new recordings in 2004
peace and love,

The Polski Boys

1/10/04
Played the Pogo club in Norwich CT last night, had a good time and played lasers for the first time this tour, rocked it out. It was our first show with an almost exclusively high school age crowd, quite a trip down memory lane. Thanks to mike for hooking us up with the show, and to Chris for letting us crash. Tonight we're playing at Kroghs in NJ [big thanks to craig!], looking forward to our second to last night of the tour. it takes some getting used to but we've gotten to be old pros at packing up the van, gotten used to the rough edged mornings, big grease breakfasts, driving all day and stopping at a public library to check email and update the webpage loading in at a club, playing all these songs we wrote somewhere back in the past out of some thought or feeling and transposing them into some alien club scene in front of new people, packing up and hanging out til the beery wee morning before crashing on some strange floor and repeating the algorithm. we're thinking ahead a bit, playing a show at Bridgewater State january 25th and then looking to play at the SkyBar in Somerville february 18th. somewhere along the line we'll make another recording, if youve got any suggestions or requests drop a line.

1/9/04
Hey all, we played last night in Danbury, CT - had a fun little whip of a set, very low key. We are now over the midpoint of the tour and holding up pretty good, rock and roll lifestyle notwithstanding. Oh and thanks again to everyone who let us crash thus far, Christine, Beth, Melissa, Zug, Gokajn. Tonight we play in Norwich CT, then Krogh NJ saturday and Philadelphia on friday. Its the homestretch, and we're kicking it in gear.

1/8/04
Thanks to everyone who came out to Arlenes Grocery last night, zug, georges, matty s, the RPI crew - we had a blast; the moon was full, the city enigmatic - the night ended in the bleary-eyed wee morn as per rock and roll tradition. Thanks for making our NYC stop a success.

Update : we are also playing one last date on sunday the 11th at the Fire in philly going on at 10:30 if you know anyone in the area spread the news. Over and out.

1/6/04
Been on the road for a couple days now (4 shows straight, yeah!) chilling in DC tonight. Just added a show on friday (1/9) @ Pogo Music hall in Norwich CT. doors @ 6, we go on at 9. check it out. hope to see a lot of you fans at Arlenes Grocery (NYC) tomorrow.


The Cave, NC













1/4/04
Woo! Playing the Green Room last night in Ybor was a real treat. Not only was the sound great (thanks Jim) but we got to play with some amazing bands, Cold Joon (good vibes and good messages), Handshake Squad (WOW! find their music and download it NOW!) and big thanks to Crash Mitchell for sharing the stage (and his Moon) with us! These bands were phenomenal. Thanks to Ocsi, Nagypapa, Ashley and Kat for coming out, and to Brianne for digging our stuff and listening to all my post show ranting about the postmodern existential dilemma. Ybor was mindblowing, thanks to everyone for expressing their support of our music!


1/3/04
Wow! can't believe its all ready 2004. hope your starting off the year right:) our show last night was a great success. good showing from the people of lakeland. i swear some of them were singing along. huge thanks to Meeks and The Crayons for making it happen. check out some pics






12/1/03
We are currently booking the January tour of the east coast. If you are interested in having Polski play, send an email to contact@polskifiat.net. We'd be glad to open up for any band or on a larger bill. Our timeline is roughly January 2nd through the 12th, starting in Florida and ending in good old Mass.

[News] [2006] [2005] [2004] [2003]