[
News
] [
2006
] [2005] [
2004
] [
2003
]
ARCHIVED NEWS
12/12/05
Thanks to Joey for pointing out a recent shout out in the Improper Bostonian, in conjunction with Honeypump records (home of bands like Nightrally). Random! Anyway heres how it stands in polskiland: Its been a hectic fall, with some fun shows and happenings. And now the southern hemispheric aestivation is upon us. MSO is heading to Lesotho with a solar powered miracle of thermodynamics, JGO will be showing up to work in his pajamas every day, and ELK is sitting out the season on the injured list after getting doored in central square. But fear not, for even as winter melts to spring polski will be reborn with its newest, latest complication of tunes - the rough third album, its hour come round at last, slouches towards the beach house to be born...
11/25/05
Gobble Gobble! Polski boys had a good Thanksgiving, hope you did too. Last weeks show was a good time with the ROP crew as expected. Polski brought the fuel and ROP had the spark. The result was an explosion of sound ...and some fists. Although we would like to say we were on stage when it went down, we don't envy bass player Joe for taking one for the team and ending up on the floor. So come to our next show with birds on each hand for all the other audience members, and let them know just how much rawk we bring.
11/05/05
Great time at Mr. Silver's party. The Sweds and Dans were out in full force and it was nice to see friends dancing up a storm. We survived the string of b-days and are proud of polski's 3 year record. Speaking of records,we're seriously talking about the next one being recorded this spring. With some luck and dough we'll take some time during spring break to put a dent in the project (maybe even record in a remote location?). stay tuned...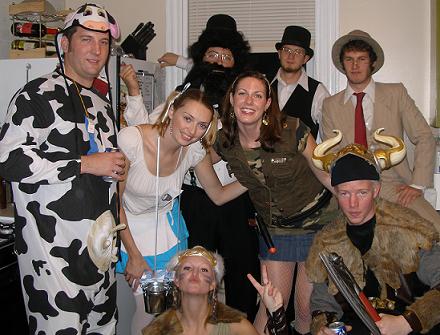 10/23/05
Well our Taunton show has moved to november, hopefully Wilma wont destroy the town before then. Which leaves this weekend open for polski to celebrate some b-days. Not to mention we're almost at the offical 3 year mark of polski's first show. Took a swing by the old house of blues recently, it got a fresh coat of paint and looks like some restaurante is getting ready to open. Out with the blues, in with the food. On a side note, looks like some digerati has put polski on this thing called
myspace
. Although we can't officialy condone this behavior, we can't stop you from adding us a friend.
10/9/05
The polski pad on charles street is reaching ever higher levels of refinement, for those of you who want to make a visit - did we mention that we're all living together for the first time ever? plus roadie joe is moving in - helang banna! Thanks to the Regulars and Off White Noise and to all the folks who made it out to Jaques this weekend. It was an experience as usual. We'll be playing again this coming friday at EC, looking forward to another great time in the subsurface (the Vadose zone anyone? anyone? bueller?).
9/29/05
Another 3rd place for the polski boys. It was nice to see friends and enjoy some pibbers. Mad props to all the bands, especially
Casey Desmond
who moves on to the US finals [still can't believe the pyramid scheme, lol]. be looking for a show in boston proper soon...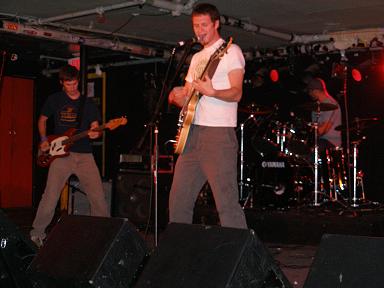 9/27/05
Thanks to all who came out last night for the
tts
show. Looks like we get to do it all again tomorrow night at
The Middle East downstairs
. Should be a good show, though we don't know how they plan on all those bands playing...so come out and grad some pibbers.
9/22/05
Things are heating up in Polskiland at the moment. For starters we have a bunch of shows lined up through october and beyond, check the shows page for updates. This weekend we kick it off with a Hurricane Katrina Benefit Show at MIT followed Monday by the first round of the Global Battle of the Bands, the ultimate prize of which is to spend 5 weeks in Sweden (which would make ELK real happy). So come on out and cheer us on at TTs this monday, we'll really appreciate it. And hey, for the first time in History we're all under 1 roof here in Cambridge, so afterwards you can drop by for some pibbers and we'll show you our super high tech ventless washer-dryer combo. Love, The Polski Boys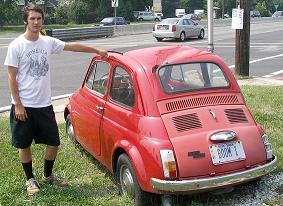 8/12/05
Things are looking good for polski's upcoming album. ELK has procured new things to hit and JGO has sold his fiscally responsible sole for new tech gear. All that is left is for MSO's back to heal and maybe get a new git. We've got some MIT gigs on the books and are looking for more venues to play...check back.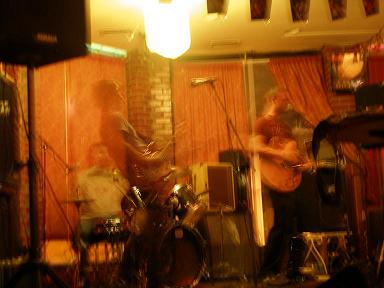 7/23/05
Thanks to all who made it last night! Good times rocking the All Asia. HK Regulars brought their game even with a sky diving incident that day. Corey belted out his stuff and came up big with some CD's. And the pestilence reigned and got rained on. With any luck there will be a Bogarts gig in the near future.
7/17/05
Get your summer polski fix this friday at
All Asia
with MIT's very own
Hong Kong Regulars
at 10pm, followed by the Polski Boys (thats us) and then our pal
Corey Heaslip
and then rumor has it the night will end with a
reign of pestilence
, so bring your black leather umbrella.
7/8/05
Thanks to
BM
we uncovered a secret
review
of Luddite from
Performer Mag
. Also, online sales have been HOT lately. Better pick up your copy before we have to get a new box from storage.
6/29/05
So what exactly has been going on in polskiland lately? For those in the know, its been a hectic time. For more info, ask ELK about his new bionic arm. Give it up for Darth Vader on drums everyone! Now it behooves us to begin mentioning, already at this early date, that the time is coming soon when a new polski FIAT album will be created. Yes folks, we are craftily plotting a 3rd album, the likes of which you might hear at some of our upcoming shows. We're playing AllAsia july 22nd, and another MIT gig at the end of August. Come listen to us play and watch us drink beer afterwards. We're sure to be entertaining one way or another.
6/18/05
Hey all, this wednesday we're going on the air with Jo Ellen from
WMFO 91.5FM
, sometime after 9:30 in the PM. If youre by a radio dial in and see whats going on with the polski boys these days. Topics under discussion may include: civilization and its discontents (yawn), motorcycle repair, fermentation, and thermal transfer in building materials.
5/23/05
Thanks to everyone who came out to see us at the Abbey Lounge last weekend, what an amazing polka party! Al Janik's band was a blast and everybody had a great time. Thanks again to Lexi at
Low Budget Superhero
for hooking us up!
5/13/05
Hey everybody, come on out to the
Abbey Lounge
Saturday night for a polski extravaganza! Its at 3 Beacon street in Somerville and we are playing at 9pm sharp.
5/4/05
Dave Ozug wins the Polski appreciation award for making this video for
lab
. Thanks Dave!
5/1/05
Thanks to Lexi at
Low Budget Superhero
for setting us up with the years hottest polka rock extravaganza, Al Janik's (of Rattle Heatre fame)
St. Stanislaus Day
blowout at the
Abbey Lounge
featuring beer, kielbasa,
Al Janik and the plastic cheese band
, Polski Fiat and the
Chandler Travis Philharmonic
. For those of you who dont know, St. Stanislaus day is saturday May 14th, so come on out for a night beyond your wildest Polski dreams.
4/25/05
ELK updates his autobiography, titled: "My Life is Cooler than Yours, and thats why you're reading this book" with a new chapter: "I Don't Know how to Act." The New York Times hails it as a colossal, unifying work of contemporary post-determinism, and Amazon.com has ordered several reprintings...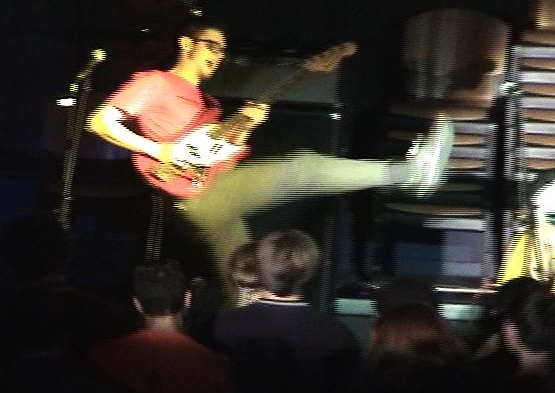 MIT Boy Kicks Ass and Takes Names - Polski Wins BOTB in "NERD" Category
4/11/05
Thanks to everybody who made this weekend a success! The Polski Boys emerged victorious in the 'MIT Band' category (non-professional?) and will be taking the winnings all the way to the bank, before writing a check to pay recent court fees. Extra special thanks to ZBT for putting the battle on, Dave O. for filming and The Hong Kong Regulars for a great set.
Check out a review of The Luddite Spy from
The Noise
.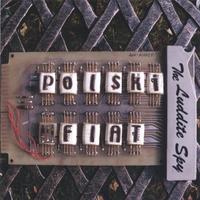 4/08/05
Hey folks cmon out this weekend for
MIT's Battle of the Bands
hosted by the brothers of ZBT. We'll be playing and so will some great MIT and local area bands, and it should be a great time. Proceeds go to a good charity, Boston Children's Hospital (theyve raised close to $7000 to date). laters
3/22/05
We had a great time playing AllAsia this past weekend, big thanks to Lights out Irvine and the First Band with the accoustics and upright bass - you guys all sounded superb. Thanks to everyone who came out, with the exception of the jackass who was pouring tequila into my PBRs... also big thanks to Dave and Matt and Wan for video/photodocumentation. Look for us playing soon in April... for more pics of the show check out the
gallery
...hasta.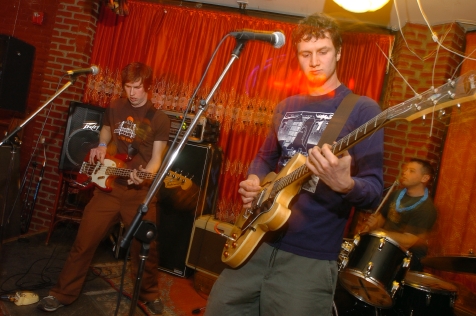 3/11/05
Hey all, we're gearing up to play some shows this spring so stay tuned. First up is AllAsia this saturday the 19th, we'll be hitting the stage at 10pm but come check out our pals Lights out Irvine going on at 9pm. Also check out this link to
prescriptionforchange.org
, there is a funny video about pills. We wholeheartedly endorse the views expressed in this video. In other news, since its been awhile, heres what we've been up to: MSO went to africa and built some parabolas, JGO brewed some beer & toiled away at oscilliscope software, and ELK totalled a couple more vehicles, including the beloved polski van, may she rest in peace (for now). For more details, a copy of our cd, and some sneak previews off of the next album, come on out this weekend. peace & love, the polski boys
1/13/05
Happy New Year! There will be an abundance of interesting events coming up soon. First, we have loads of CDs for all you good boys and girls in Polskiland. how can you get your hands on one? We are offering them online at CD Baby, we will sell them at gigs, and we might just give you one if you track us down and ask us sweetly. Click the album cover to your right to see our CDBaby.com site. We're thinking of some kind of CD release shindig. Probably on home turf in cambridge, possibly with custom beverages...
[
News
] [
2006
] [2005] [
2004
] [
2003
]